WorldWide Experience
Mark has played over 2500 gigs all over Australia as well as performances in Thailand, Bali, USA, Europe and Sth America.
Man for all Occasions
Mark is available with his corporate/wedding band (duo to 7 piece) and also as a soloist for ceremonies, canapès, bars, cafes and functions..
Doing it for the kids.
Mark can organise all aspects of music for your evening/event including acoustic background music, full band, DJ-ing in between sets and all sound and light gear. Special requests available for ceremonies.
Mark is an in demand vocalist and guitarist/bass player for corporate/wedding bands and is an accomplished soloist. Click below to see Mark's huge repertoire.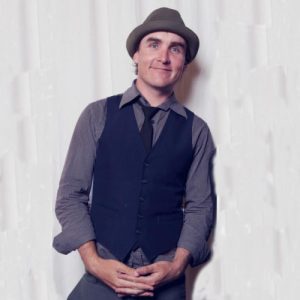 Testimonials
"Mark added an excellent atmosphere to our special day" – Nick and Emily
"A perfect touch, great song choice… Thanks so much." – Stephanie and Blake
"Mark and band were fantastic and made our day…" – Kate and James
Press Play to watch Mark with the Band…
How long does a function booking last?
Usually 5 hours which 4x40mins of playing times depending on the timing of your event (speeches/meals etc)
What other expenses can pop up?
one. All prices include all gear, djing in between sets and even mics for your speeches. *(Gigs further than 50kms from CBD may have a travel cost that will be agreed to before booking is finalised)
What kind of events can you be booked for?
Mark has done pub gigs/cafes/weddings/product launches/house warming parties etc all over Australia and also in Thailand/Bali/USA/Europe and South America. Weddings, parties, everything…
Can we give you an ipod to play our favourite songs between sets?
Can the band/soloist perform our bridal dance?
Can we request songs?
Absolutely! Mark knows 100′s of songs and bookings include the learning of special songs for your event.
How long does the set up take?
Mark Solo takes about 30mins. Full band takes about 1 hour.